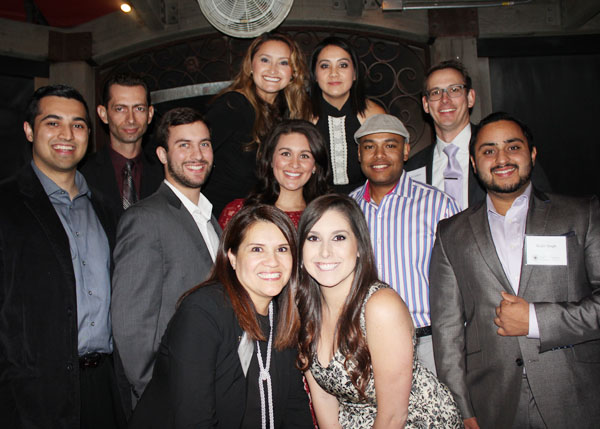 Thanks to everyone who joined us November 6th for the Release Reception honoring the 24th Volume of the San Joaquin Agricultural Law Review! The SJALR is the oldest agricultural law review in the country. The topics discussed in each volume are always of current interest to those in agriculture, government, business and law.

The 24th Volume includes the following Articles and Comments:

Articles

A New Way to Roost: How Land Use Policies Can Facilitate the Changing Tide of Poultry Regulations
Lauren Manning

Something Old, Something New: Relying on the Traditional Agricultural Cooperative to Help Farmers Solve the Power Imbalance in Modern Meatpacker Production Contracts
Dean Zimmerli

Comments

Puff, Puff, or Pass? Why the United States is Not Ready to Legalize Recreational Marijuana
Megan Brown

Central California Irrigation Districts: Are They the New Standard Oil?
Jeffrey C. Castleton

The Failure that Topples Success: How the Migrant and Seasonal Agricultural Worker Protection Act Does Not Actually Protect
Amanda Kendzora

Good Intentions Fall Short: Why the Southeast Asian Community is Precluded From Obtaining Farm Loans
Mao Lee

Feeding the World Has Left Our Water Contaminated: Will California's Human Right To Water Act Fix the Problem?
Virginia Madrid-Salazar

A Modern Tale of the Fox Guarding the Hen House: The Inherent Conflict of Interest that Exists When Pesticide Distributors Employ Pest Control Advisers
Jennifer Oleksa Vanzant

You Can't Grow That Here: Obstacles to an Agrarian Renaissance
Ryan L. Petty



The complete Volume is available online at www.SJCL.edu/index.php/law-review.