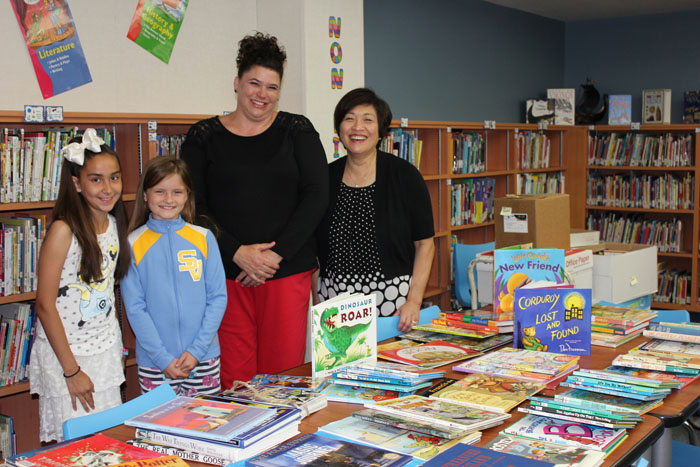 Another year, another 592 books donated to the Elizabeth O'Neill Book Drive! 
San Joaquin College of Law would like to thank everyone who contributed the books, which will be split between Sierra Vista and Jefferson Elementary School Libraries.  The librarians for the two Title I Schools say their budget allows them to buy a little more than 300 books per year, so the donation nearly doubles that amount for each school.  Jefferson Elementary School Librarian Gwen Kubo says the books are needed for more than just the library; they also support after-school and outreach programs.  Sierra Vista School Librarian Shannon Raiskup says if she ends up with any duplicates, she plans to give some to a new kindergarten teacher who has no books in her classroom. Both librarians are pictured with two Sierra Vista students.  About a fifth of the books are laid out on the table, with more than a dozen boxes still waiting to be opened in the background.
This is the eighth year for the O'Neill Drive, which has donated more than 2,700 books to Clovis Unified Title I School Libraries so far.