In order to be admitted to law school you must take the Law School Admission Test (LSAT). In order to take the LSAT you have to first register with the Law School Admissions Council (LSAC). The following instructions will walk you through the process of creating an account for the LSAC and registering for an LSAT.
Step 1
Click this link which will take you to the LSAC and keep both this page and their page open.
Step 2
On the upper right select "Future JD Student" under "Create New Account."

Step 3
Click "Sign up Now."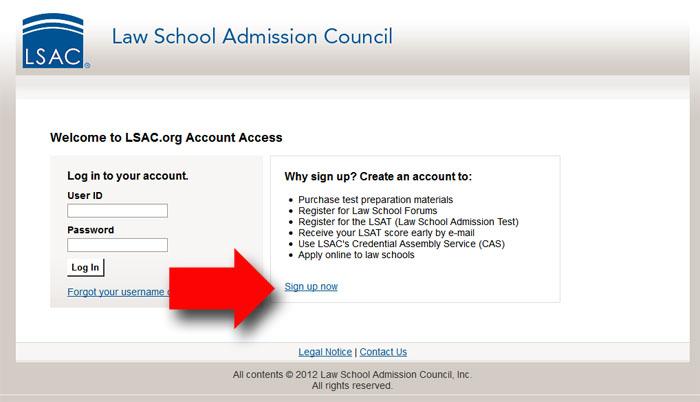 Step 4
Complete all the fields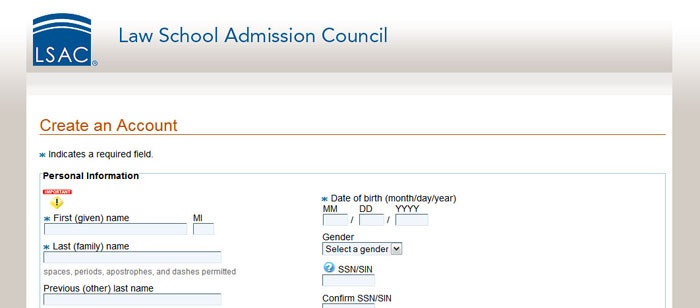 Click "Submit"

Then on the following page click "Confirm"

Step 5
Once you confirm you will be given your LSAC account number. Make sure to print or write down your LSAC Account Number.
Once you have the account number saved then click "Proceed to Profile."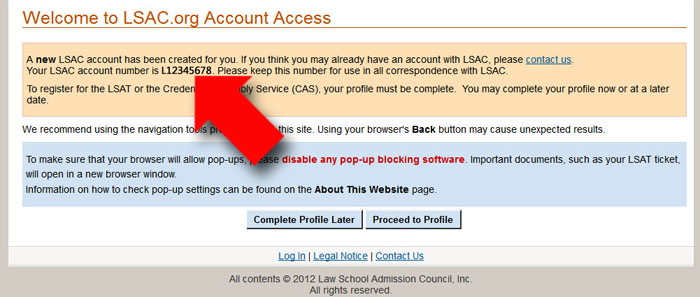 Step 6
On your profile page click "Register for LSAT" on the drop down menu below "LSAT"

Step 7
You will be taken through a 5 step process to register for an LSAT. First select your testing location and click "Submit"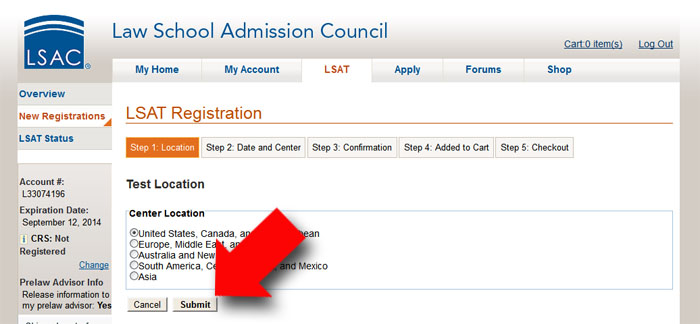 Step 8
Select the date you would like to take the LSAT and click "Submit"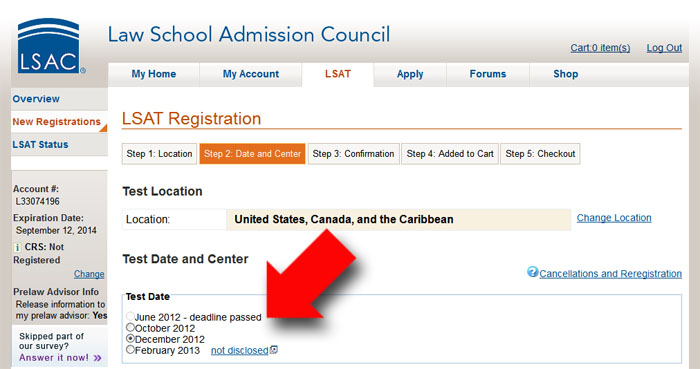 Step 9
Select your testing center and click "Submit"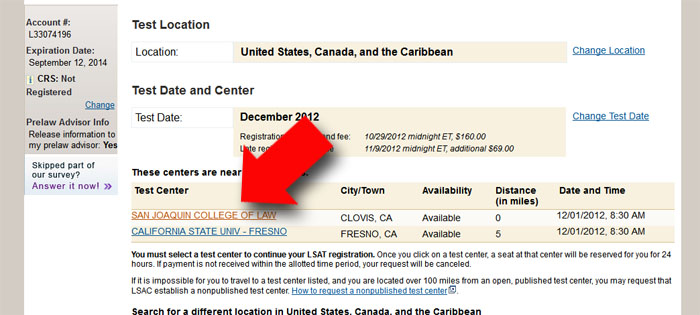 Step 10
Make sure the date you wanted is in the confirmation.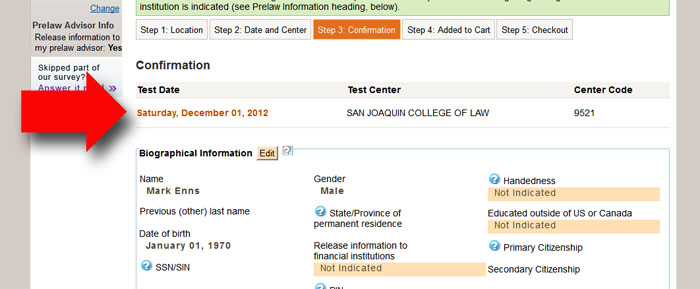 If the test date is correct select "Add to Cart"

Step 11
Once the test date is added to your cart you then need to select "Continue to Checkout"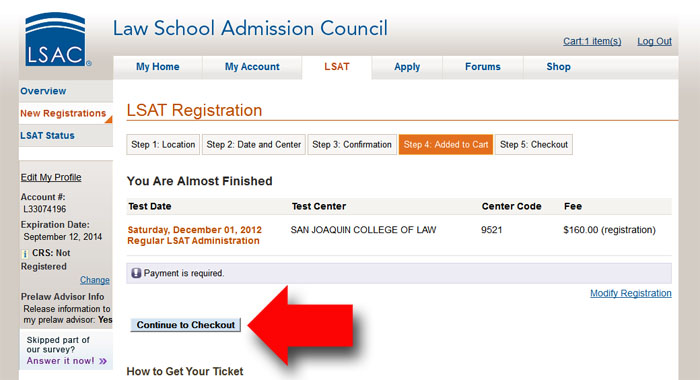 At the shopping cart it will list your order summary.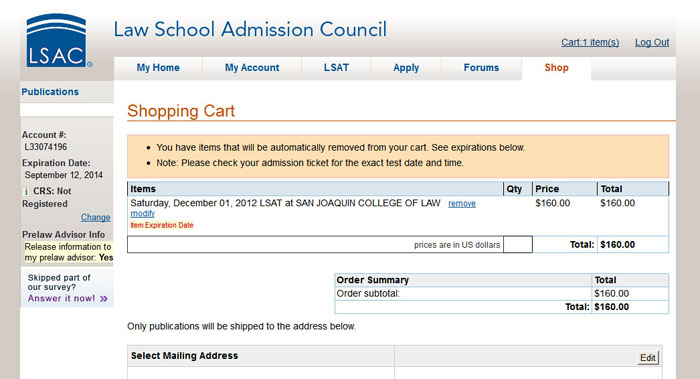 Finally click "Checkout" and you will be registered for your chosen LSAT date.

If you have any problems with these steps contact Diane Steel at 559/326-1455 or This email address is being protected from spambots. You need JavaScript enabled to view it.
---
The LSAC logo is protected by copyright and trademark. It is believed that the use of low-resolution images of the LSAC logo for certain uses involving identification may qualify as fair use under United States copyright law. Any other uses of the LSAC image elsewhere, may be copyright infringement.