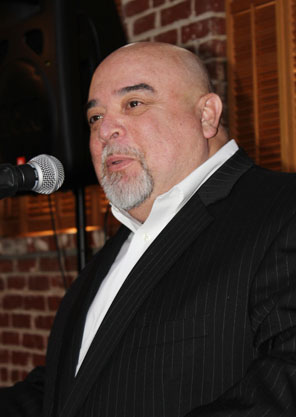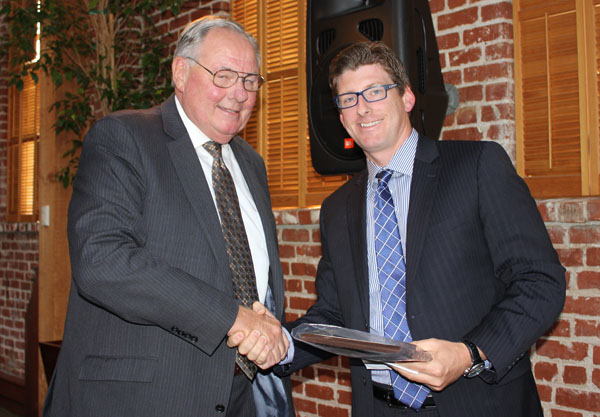 Former Lieutenant Governor Cruz Bustamante's Keynote Speech at the 33rd Annual George A Hopper Memorial Scholarship Luncheon was titled "War Stories: Politics in the Valley" and it appeared he was more than willing to live up to the title.
He regaled the full house at the Downtown Club on September 25th with character-studded stories, including the time when then-Fresno State President John Welty approached him for $4 million in funding for the proposed SaveMart Center.
"Budget dust," Bustamante called it, compared to the massive overall size of the state budget.  He hid the request in an often-ignored area, but the Senate found it, and John Burton, the Senate President Pro-Tem at the time, had other plans for that "budget dust."
Bustamante picked up the phone and called Welty.
"Send the Tark." 
Basketball Coach Jerry Tarkanian, already a legend, appeared in Burton's office unannounced and without an appointment.  Burton's secretary told him to come back in ten days, but "Tark" insisted she let Burton know he was there.  This resulted in the expulsion of everyone else in the office, the cancellation of a meeting already underway, and a two-hour conversation between the two.  Burton put the $4 million back in the budget for Fresno State. 
Aside from the grit of Bustamante's speech, there was glory for two members of the audience.  Matthew Dildine introduced Pettitt Mentor Award winner Donald R. Fischbach, pointing out how he attends paralegal functions, invites young attorneys into his home, is involved in their lives, sets a great example, is teaching a year-long class at CCLS for young attorneys on trial techniques, and served as his own personal mentor.  Fischbach expressed surprise at winning the award, saying he wasn't sure if he "was coming to be honored or roasted."
Also honored was Matthew Lear, a third year student at San Joaquin College of Law, who won the Hopper Scholarship Award.