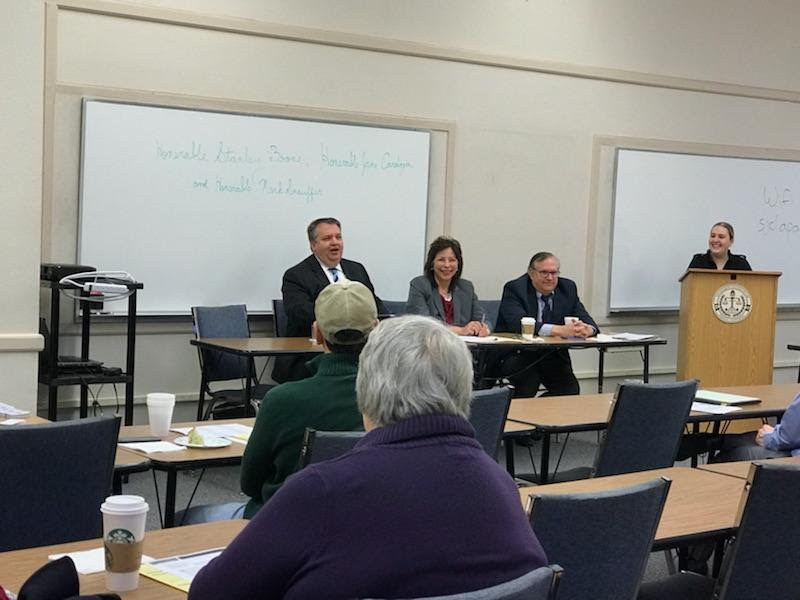 Hon. Stanley Boone, Hon. Jane Cardoza, and Hon. Mark Snauffer presented a panel on "Judges' Pet Peeves" at Got MCLE? on January 6th.
The SJCL Alumni Association wholeheartedly thanks all our volunteer speakers for sharing their wisdom and insight on a Saturday morning.
Not pictured: Robert Abrams, Esq., Wes Carlson, Esq., Rayma Church, Esq., Hon. Lisa Gamoian, Kristina Garabedian, Esq., Brenda Linder,
Esq., Greg Mason, Esq., Anthony Raimondo, Esq., and S. Brett Sutton, Esq.