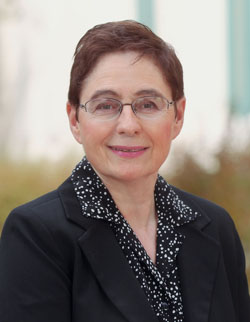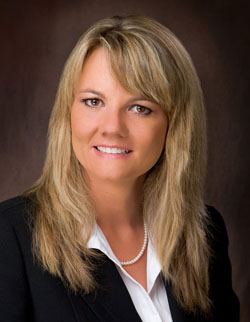 According to the Fresno State Press Release:
"Central Valley students will soon have a streamlined pathway to law school thanks to a new partnership between Fresno State, Fresno City College and San Joaquin College of Law. Together, the schools will form the regional 2+2+3 Pathway to Law School initiative, a statewide program to help diversify the legal profession.
"Established under the sponsorship of the State Bar of California's Council on Access and Fairness, the regional Pathway to Law School program will provide students with a clear transition from Fresno City College to Fresno State, and then to San Joaquin College of Law. Along the way students will earn an associate degree, a bachelor's degree and a Juris Doctor."
SJCL Dean Jan Pearson is excited about the extra support incoming students will receive.  "They will come to law school better-prepared with regard to their analytical and writing abilities and therefore have a much-heightened chance for success."  Dean Pearson says much of the credit for shepherding the Initiative to fruition in the Valley goes to Melissa White, who tirelessly fought to create a local pathway.
White, meanwhile, wants to extend credit to other members of the Regional Advisory Council, including Ruthe Catolico Ashley, Esq., Executive Director Emeritus; the Hon. Mark Cullers; Fresno County Public Defender Elizabeth Diaz; Dr. Xuanning Fu, Dean of Undergraduate Studies, Fresno State; the Hon Brad R. Hill, Presiding Justice, Fifth District Court of Appeal; the Hon. Anthony Ishii; Dr. M.E. ("Peg") Mericle, Dean of Instruction, Social Sciences Division, Fresno City College; Professor Matthew Watson, Esq., Fresno City College; Fresno County School Superintendent Jim Yovino; and Fresno State Provost Lynnette Zelezny.  White adds that she is especially appreciative of the work of Ruthe Catolico Ashley, "who actually started the program through the State Bar in 2014."
The Fresno State Press Release also mentions their work, along with giving other details:
"Working closely with the schools will be the Regional Advisory Council, a group of lawyers and judges who will provide mentoring, internships, field trips, curriculum and classroom assistance. Chaired by Melissa L. White, former Fresno (County) Bar Association president, this council is designed to support the success of the initiative from the legal professional perspective.
"When the partnership launches, the Central Valley will join 28 California community colleges and six law schools, along with their respective four-year higher education institutions, that are participating in the initiative.
"The State Bar's primary objective is the recruitment of a more diverse student population into the legal profession. California's racial and ethnic minorities make up 60 percent of the state's population, while only 20 percent of the state's lawyers are minorities. A new organization, California LAW (Leadership Access Workforce) will coordinate the participants, which include 16 high schools feeding into the participating colleges.
"To qualify, students must attend Fresno City College and complete all required courses, including pre-law classes. Scholars will then transfer to Fresno State to earn a pre-law bachelor's degree before attending San Joaquin College of Law to complete a law degree. Plans are underway to add a feeder high school law academy to complete the pipeline.
"California LAW scholars will be given additional support, access and information about the law school admission process, including guidance and tutoring prior to taking the Law School Admissions Test."